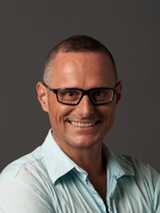 Prof. Dr. Stephan Günzel
Media Theory
Professor Dr. Günzel is Head of the Theory Department at UE Berlin. His expertise lies in Media Theory, Spaces, Photography, and Philosophy, which supports his teaching in the fields of Game Design, History of Art and Design, History of Photography, Media Theory, Film/Motion History and more at UE Berlin. Prof. Günzel is the coordinator of the Institute of Design Research which now focuses on the projects the colleagues are doing outside the university to bring into the university and encourage what they are doing outside of research and turn it into research.
Portfolio

Raum. Eine kulturwissenschaftliche
Einführung
Book
Zu den gegenwärtigen Raumdebatten. Seit dem Spatial oder Topographical Turn hat sich in den Kultur-, Medien- und Sozialwissenschaften eine neue Sicht auf das Thema Raum durchgesetzt. Vor diesem Hintergrund skizziert das Handbuch die Geschichte und Entwicklung der Raumthematik in den Naturwissenschaften, der Philosophie und den Künsten. Im Mittelpunkt stehen dabei disziplinenübergreifende Themen wie Erinnerungsräume, Globalisierung, Heterotopien und Postkolonialismus sowie mediale, kognitive, politische und urbane Räume.
Published by Transcript Verlag
2010, German
16.99×24.41 cm, 372 pages
ISBN: 978-3-476-02302-5
Find publication here: https://www.transcript-verlag.de/978-3-8376-3972-8/raum/