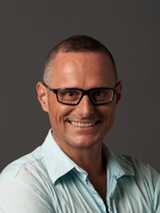 Prof. Dr. Stephan Günzel
Media Theory
Professor Dr. Günzel is Head of the Theory Department at UE Berlin. His expertise lies in Media Theory, Spaces, Photography, and Philosophy, which supports his teaching in the fields of Game Design, History of Art and Design, History of Photography, Media Theory, Film/Motion History and more at UE Berlin. Prof. Günzel is the coordinator of the Institute of Design Research which now focuses on the projects the colleagues are doing outside the university to bring into the university and encourage what they are doing outside of research and turn it into research.
Portfolio

Anteile. Analytik, Hermeneutik, Politik
Book
Der Band versammelt sechs Aufsätze, die sich Schlüsselbereichen der Philosophie des zwanzigsten Jahrhunderts anhand herausragender Vertreter widmen, u.a. Cassirer, Deleuze, Derrida, Foucault, Gadamer, Goodman, Habermas und Heidegger. Gemeinsam ist allen Beiträgen die Beleuchtung einer philosophischen Grundbewegung von der Analyse über den Verstehensprozess hin zum Denken des Politischen. Jeweils zwei Texte legen den Schwerpunkt dabei auf einen dieser Teilbereiche, wobei stets die kritische Auseinandersetzung mit dem Erbe europäischen Philosophierens leitend ist. Strukturalismus, Hermeneutik und analytische Philosophie werden in dieser Zusammenschau als gleichwertige Momente des Denkens herausgestellt, die auf eine Anwendung von Philosophie hinarbeiten.
Published by VDG
2002, German
14,5×20,9 cm, 137 pages, Softcover
ISBN: 978-3-95899-222-1
Find publication here: https://asw-verlage.de/katalog/?id=232