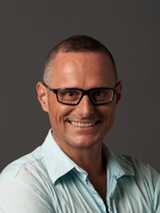 Prof. Dr. Stephan Günzel
Media Theory
Professor Dr. Günzel is Head of the Theory Department at UE Berlin. His expertise lies in Media Theory, Spaces, Photography, and Philosophy, which supports his teaching in the fields of Game Design, History of Art and Design, History of Photography, Media Theory, Film/Motion History and more at UE Berlin. Prof. Günzel is the coordinator of the Institute of Design Research which now focuses on the projects the colleagues are doing outside the university to bring into the university and encourage what they are doing outside of research and turn it into research.
Portfolio

Bild – Ein interdisziplinäres Handbuch
Book
Vom Tafelbild über den Film bis zum 3D-Bild. Bilder überfluten uns in allen Bereichen der Gesellschaft, der Umgang mit digitalen Bildern wird immer wichtiger. Seit dem Pictorial oder Iconic Turn haben sich auch die Kulturwissenschaften des Themas angenommen und eine Wissenschaft vom Bild und der Bildwahrnehmung begründet. Das Handbuch gibt erstmals einen umfassenden Überblick, erläutert Grundlagen wie Semiotik, Phänomenologie und Ikonologie, analysiert verschiedene Einzelmedien und sich anschließende Bilddiskurse. Ein abschließender Teil beleuchtet die Bildtheorien verschiedener Disziplinen, und wie sich diese als Bildwissenschaft verstehen.
Published by J.B. Metzler
2014, German
16.99×24 cm, 484 pages
ISBN: 978-3-476-02416-9
Find publication here: https://link.springer.com/book/10.1007/978-3-476-05301-5#about