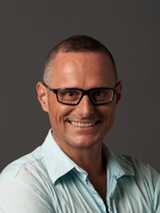 Prof. Dr. Stephan Günzel
Media Theory
Professor Dr. Günzel is Head of the Theory Department at UE Berlin. His expertise lies in Media Theory, Spaces, Photography, and Philosophy, which supports his teaching in the fields of Game Design, History of Art and Design, History of Photography, Media Theory, Film/Motion History and more at UE Berlin. Prof. Günzel is the coordinator of the Institute of Design Research which now focuses on the projects the colleagues are doing outside the university to bring into the university and encourage what they are doing outside of research and turn it into research.
Portfolio
Digitale Spiele – Herausforderung und Chance
Book
Digitale Spiele gehören seit langem zu den erfolgreichsten Medien weltweit. Sie sind aber nicht nur Unterhaltungsmedien, sondern auch Computerprogramme, PR-Werkzeuge, Lernwelten und vieles mehr.
Zu einer Zeit, als digitale Spiele verstärkt in die öffentliche Wahrnehmung traten, widmeten sich in 2006 und 2007 zwei Tagungen unter dem Titel DIGITALE SPIELE – HERAUSFORDERUNG UND CHANCE dem wissenschaftlichen Gedankenaustausch über das Phänomen Computerspiele. Der Vielgestaltigkeit des Untersuchungsgegenstandes entsprechend wurde dabei ein interdisziplinärer Ansatz verfolgt.
Dieser Kongressband bietet umfassende Einblicke in die verschiedenen Zugänge zu einer interdisziplinären Wissenschaft der Digitalen Spiele. Er umfasst sowohl Beiträge aus den technischen Bereichen Netztechnologien, Sicherheitstechnologien und Computergrafik, als auch aus den Bereichen Kognitionspsychologie, Pädagogik, Kommunikations- und Medienwissenschaft sowie aus den Bereichen Marketing und Vertrieb.
Dieses Buch richtet sich an Wissenschaftler, Praktiker, Studierende, Dozenten, Game Designer und Spieleentwickler, die sich für aktuelle, interdisziplinäre Forschungsansätze im Bereich Digitale Spiele interessieren.
Published by VWH Verlag
2009, German
20×15 cm, 344 pages
ISBN: 978-3-940317-04-9