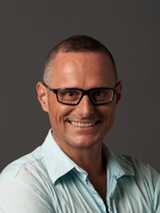 Prof. Dr. Stephan Günzel
Media Theory
Professor Dr. Günzel is Head of the Theory Department at UE Berlin. His expertise lies in Media Theory, Spaces, Photography, and Philosophy, which supports his teaching in the fields of Game Design, History of Art and Design, History of Photography, Media Theory, Film/Motion History and more at UE Berlin. Prof. Günzel is the coordinator of the Institute of Design Research which now focuses on the projects the colleagues are doing outside the university to bring into the university and encourage what they are doing outside of research and turn it into research.
Portfolio
Dienstbarkeitsarchitekturen
zwischen Service-Korridor und Ambient Intelligence
Book
Kein König kommt ohne Hofstaat aus, kein Herr ohne Dienerschaft – und doch ist neben dem Konzept der Herrschaftsarchitektur die Analyse einer Dienstbarkeitsarchitektur bis dato weitestgehend vernachlässigt geblieben. Das Buch bietet verschiedene Blicke hinter die Kulissen der Macht und in die dort vorhandenen Service-Konstellationen, die durch architektonische Einrichtungen ermöglicht werden. Dabei wird ein historischer und interdisziplinärer Bogen von den antiken römischen Villen über die dienstleistende Funktion von Korridoren, die "smart homes" der Gegenwart bis zum Begriff der Architektur in der Softwareentwicklung geschlagen.
Published by Wasmuth Verlag
2017, German
15,7×23,3 cm, 464 pages
ISBN: 978 3 8030 0817 6