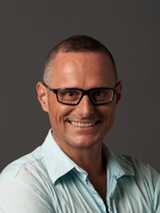 Prof. Dr. Stephan Günzel
Media Theory
Professor Dr. Günzel is Head of the Theory Department at UE Berlin. His expertise lies in Media Theory, Spaces, Photography, and Philosophy, which supports his teaching in the fields of Game Design, History of Art and Design, History of Photography, Media Theory, Film/Motion History and more at UE Berlin. Prof. Günzel is the coordinator of the Institute of Design Research which now focuses on the projects the colleagues are doing outside the university to bring into the university and encourage what they are doing outside of research and turn it into research.
Portfolio
Die Gegenstände unserer Kindheit
Book
DIE GEGENSTÄNDE UNSERER KINDHEIT ist ein Experiment: Denkerinnen und Denker wagen sich an die Engführung, Durchdringung von persönlicher Erinnerung und Gegenstandsbeschreibung, von theoretischem Blick und praktischem Umgang damit. Ergänzt werden ihre Texte um Zeichnungen der Schweizer Künstlerin Rebekka Baumann. Der Band verwebt künstlerische und geisteswissenschaftliche Forschung und regt zu einer diskursiven Vertiefung der Debatte um Gegenstände und ihre Bedeutung an. Es geht um eine Ethik und Ästhetik der Dinge, die sich im Umgang mit Gegenständen aus der Kindheit erschließt, in der sich Orientierungen in der Welt im Spiel mit Anderen und an Hand von Objekten vollziehen, Prozesse des Erlernens mit ermöglichen und Aufmerksamkeiten schaffen.
Published by Wilhelm Fink
2018, German
15.24×23.4 cm, 319 pages
ISBN: 978-3-7705-6164-3