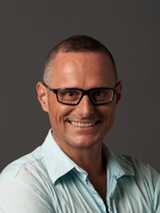 Prof. Dr. Stephan Günzel
Media Theory
Professor Dr. Günzel is Head of the Theory Department at UE Berlin. His expertise lies in Media Theory, Spaces, Photography, and Philosophy, which supports his teaching in the fields of Game Design, History of Art and Design, History of Photography, Media Theory, Film/Motion History and more at UE Berlin. Prof. Günzel is the coordinator of the Institute of Design Research which now focuses on the projects the colleagues are doing outside the university to bring into the university and encourage what they are doing outside of research and turn it into research.
Portfolio
Logic and structure of the computer game
Monograph
The fourth volume of the DIGAREC Series holds the proceedings to the conference LOGIC AND STRUCTURE OF THE COMPUTER GAME , held at the House of Brandenburg- Prussian History in Potsdam on November 6 and 7, 2009. The conference was the first to explicitly address the medial logic and structure of the computer game. The contributions focus on the specific potential for mediation and on the unique form of mediation inherent in digital games. This includes existent, yet scattered approaches to develop a unique curriculum of game studies. In line with the concept of 'mediality', the notions of aesthetics, interactivity, software architecture, interface design, iconicity, spatiality, and rules are of special interest. Presentations were given by invited German scholars and were commented on by international respondents in a dialogical structure.
Published by Universitätsverlag Potsdam
20120, English
15.49×23.5 cm, 239 pages
ISBN: 978-3-86956-064-9
Find publication here: https://publishup.uni-potsdam.de/opus4-ubp/frontdoor/index/index/docId/4637