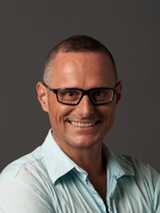 Prof. Dr. Stephan Günzel
Media Theory
Professor Dr. Günzel is Head of the Theory Department at UE Berlin. His expertise lies in Media Theory, Spaces, Photography, and Philosophy, which supports his teaching in the fields of Game Design, History of Art and Design, History of Photography, Media Theory, Film/Motion History and more at UE Berlin. Prof. Günzel is the coordinator of the Institute of Design Research which now focuses on the projects the colleagues are doing outside the university to bring into the university and encourage what they are doing outside of research and turn it into research.
Portfolio
Lexikon der Raumphilosophie
Book
Der Raum und das Verständnis des Raums sind als große neue Themen der Philosophie im Gespräch. Die damit zusammenhängenden Fragen gewinnen derart an Bedeutung, dass von einem ›spatial turn‹ der Wissenschaft gesprochen wird, in Entsprechung zum ›linguistic turn‹, der das Gesicht der Philosophie bereits komplett verändert hat. Dieses interdisziplinär angelegte Lexikon versammelt in rund 650 Einträgen die zentralen Begriffe, Personen und Theorien der aktuellen Raumforschung in den Natur- und Kulturwissenschaften sowie der Philosophie. Die Autoren aus den verschiedensten Disziplinen skizzieren in ihren Beiträgen präzise die Methoden, Theorien oder die Praxis ihres Faches. Die Artikel bieten einen schnellen Überblick über die jeweiligen Ansätze – unter Berücksichtigung der klassischen Vorläufer ebenso wie der aktuellen Forschungsliteratur. Zahlreiche Querverweise ermöglichen die Erarbeitung größerer Zusammenhänge.
Published by WBG
2012, German
20.2×27.5 cm, 400 pages, Hardcover
ISBN: 978-3534219315