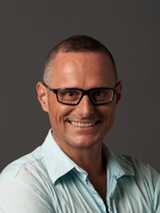 Prof. Dr. Stephan Günzel
Media Theory
Professor Dr. Günzel is Head of the Theory Department at UE Berlin. His expertise lies in Media Theory, Spaces, Photography, and Philosophy, which supports his teaching in the fields of Game Design, History of Art and Design, History of Photography, Media Theory, Film/Motion History and more at UE Berlin. Prof. Günzel is the coordinator of the Institute of Design Research which now focuses on the projects the colleagues are doing outside the university to bring into the university and encourage what they are doing outside of research and turn it into research.
Portfolio
Leibliche Praxeologie Vs. Iconic Turn
Book
Sind Bilder und Sehen immer eine dominante Praxis im Feld der Kunst? Der Begriff 'Feld der Kunst' ist spätestens seit der letzten documenta zur Mode geworden. Wenig reflektiert wird dabei, dass das Feld der Kunst sehr eng mit dem Begriff der Praxeologie verbunden ist. Ein Feld der Kunst ist kein semantisches Bedeutungsfeld, sondern eine Logik praktischer Strategien. Praxeologien sind weder binäre noch widerspruchsfreie Logiken, sondern leiblich gebundene Strategien der Innovation. Mit seiner Theorie einer Logik des Bildes übersieht der Iconic Turn die leiblichen Praxeologien einer alle Sinne einbeziehenden Wahrnehmung. Schon seit Marcel Duchamps Kritik an der retinalen Konzentration der Kunst auf Bilder gilt die Dominanz des Sehens nur für den Massenmarkt, nicht aber für die innovative Praxis avantgardistischer Künstler. Theoretisches Konzept, empirische Beispiele der Kunst, Kulturgeschichte und Analysen von Computerspielen zeigen in diesem Band Beispiele der Analyse von Praxeologien auf.
Published by Wilhelm Fink
2019, German
17.2×24.3 cm, 218 pages
ISBN: 978-3-7705-6475-0