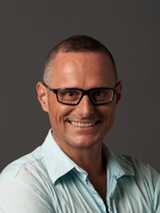 Prof. Dr. Stephan Günzel
Media Theory
Professor Dr. Günzel is Head of the Theory Department at UE Berlin. His expertise lies in Media Theory, Spaces, Photography, and Philosophy, which supports his teaching in the fields of Game Design, History of Art and Design, History of Photography, Media Theory, Film/Motion History and more at UE Berlin. Prof. Günzel is the coordinator of the Institute of Design Research which now focuses on the projects the colleagues are doing outside the university to bring into the university and encourage what they are doing outside of research and turn it into research.
Portfolio

DIGAREC Lectures 2008/09 : Vorträge am Zentrum für Computerspielforschung mit Wissenschaftsforum der Deutschen Gamestage ; Quo Vadis 2008 und 2009
Monograph
Der zweite Band der DIGAREC Series beinhaltet Beiträge der DIGAREC Lectures 2008/09 sowie des Wissenschaftsforums der Deutschen Gamestage 2008 und 2009. Mit Beiträgen von Oliver Castendyk (Erich Pommer Institut), Stephan Günzel mit Michael Liebe und Dieter Mersch (Universität Potsdam), Andreas Lange (Computerspielemuseum Berlin), Ingrid Möller mit Barbara Krahé (Universität Potsdam), Klaus Spieler (Institut für digitale interaktive Kultur Berlin), James Tobias (University of California, Riverside), Stefan Böhme (HBK Braunschweig), Robert Glashüttner (Wien), Sven Jöckel (Universität Erfurt) mit Leyla Dogruel (FU Berlin), Michael Mosel (Universität Marburg), Sebastian Quack (HTW Berlin), Leif Rumbke (Hamburg) und Steffen P. Walz (ETH Zürich).
Published by Universitätsverlag Potsdam
2009, German
256 pages
ISBN: 978-3-86956-004-5
Find publication here: https://publishup.uni-potsdam.de/opus4-ubp/frontdoor/index/index/docId/3560