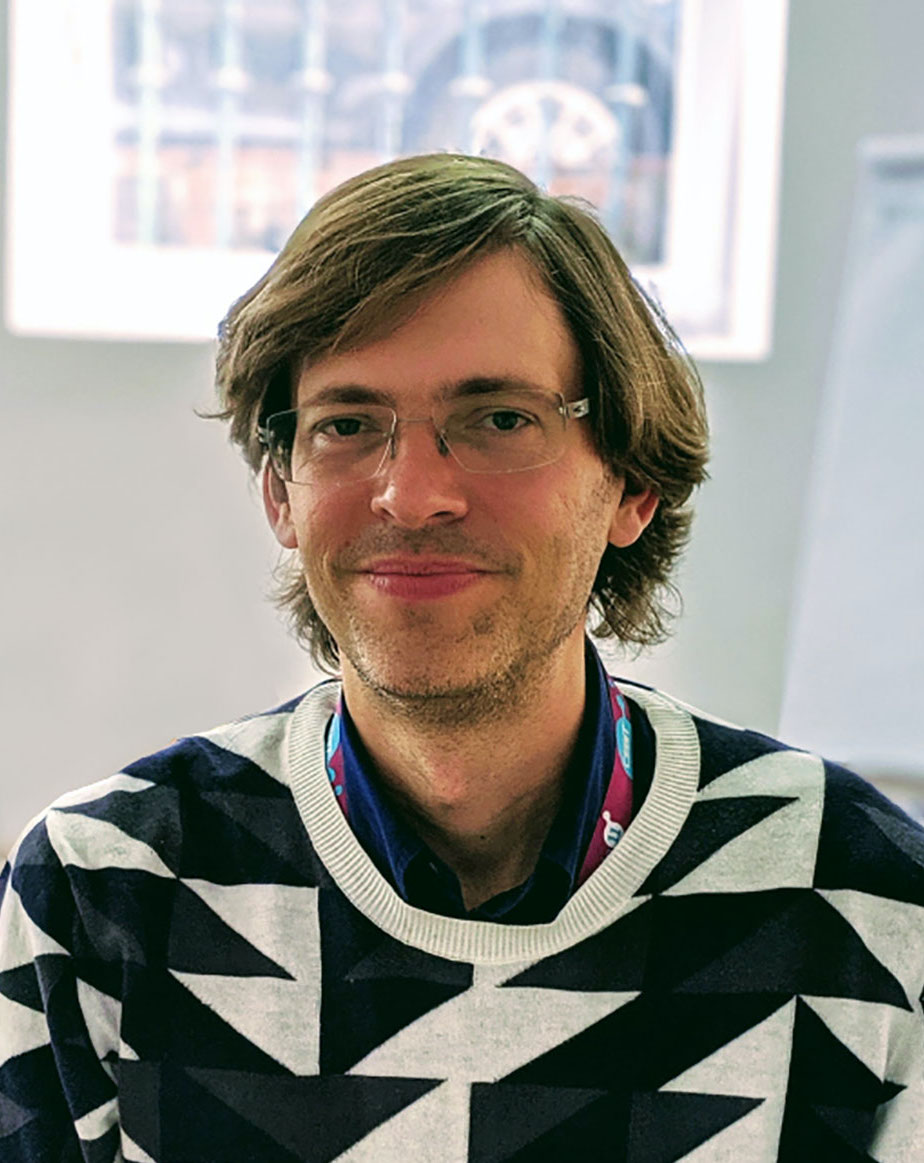 Prof. Dr. Lauritz Lipp
Communication Design
The research interests of Prof. Lipp are topics that involve connecting people with technology, connecting people through technology, and sharing dangers of technology. Currently, Prof. Lipp is a part of a task force team that is focused on bringing digital forms of teaching to the UE. This has brought about different projects that include The motivation for these innovative activities is to elevate the social and learning experiences. Seeing that UE is a multi-campus institute with international students, these tools can assist students, teachers, and even corporate partners with connections in a modern and effective style. These projects are expanding into research through cooperation with companies and universities that are interested in the applications form, as well as the use of technology.
Portfolio
(Inter)active Enviroments 5
Book
For the longest time, space and image were regarded as opposites: Space was considered as expanded and real, images as non-objective and illusive. At the most, images were regarded as imperfect copies of space. If nothing else, the digital revolution changed this conception: The image is no longer a copy of reality, but creates its own world or the vision of a different space. With the help of 3D software, individual spaces or complete cities, even whole universes can be generated. Architects, graphic and game designers were pioneers in using these possibilities.
Subsequently, visual and performing arts, i.e. painting, photography, and sculpting on the one hand, and theatre, dance and performance on the other, started drawing upon these tools for creating a space within and through pictures. In temporary productions intervening in public and exclusive areas, have been applying video, computer displays or classic visual media for a long time. Here, space and image are not only convertible into each other, but have thus also become two states of information or location. In short: An image is a media space. However, not only the form of output, but also the underlying data are already organized in a spatial way: No navigation, storage or archiving system can do without the visualization of order structures. Current interface design, comprising (spatial) hardware interfaces and (pictorial) user interfaces, provides communication between data and user. In the past, this has been achieved through using the keyboard, computer mouse, and monitor, and respectively the desktop, dialogue windows and browsers. Currently, requirements are changing due to mobilization and miniaturization of end user devices in the form of notebooks, tablets and smartphones. New ways of interaction, in particular those based on gestures, further assimilate the user's space and the data's image, and amalgamates
them into a media space.
Published by University of Europe for Applied Sciences
2012, English
20×20 cm, 119 pages
ISBN: 978-3-9813085-5-6