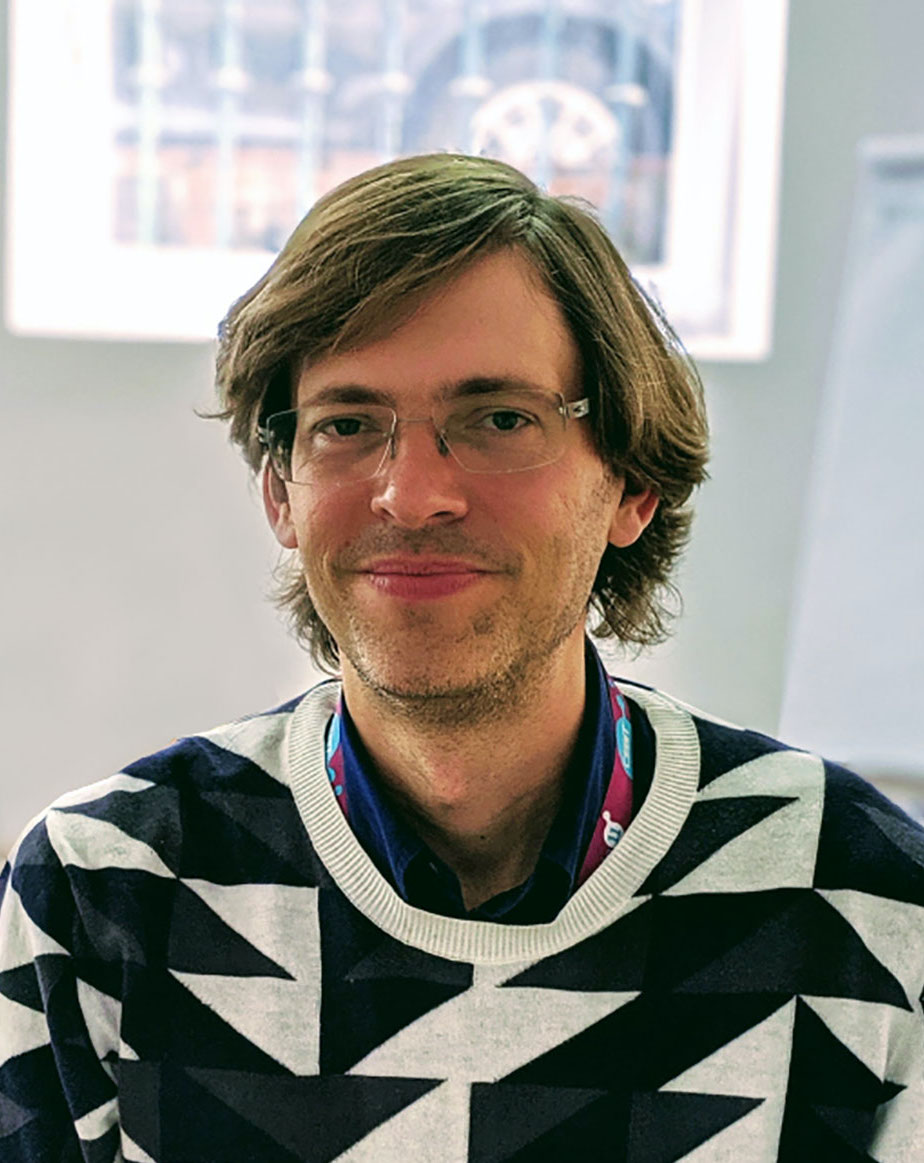 Prof. Dr. Lauritz Lipp
Communication Design
The research interests of Prof. Lipp are topics that involve connecting people with technology, connecting people through technology, and sharing dangers of technology. Currently, Prof. Lipp is a part of a task force team that is focused on bringing digital forms of teaching to the UE. This has brought about different projects that include The motivation for these innovative activities is to elevate the social and learning experiences. Seeing that UE is a multi-campus institute with international students, these tools can assist students, teachers, and even corporate partners with connections in a modern and effective style. These projects are expanding into research through cooperation with companies and universities that are interested in the applications form, as well as the use of technology.
Portfolio

(Inter)active Enviroments 4
Book
Interaction designers nowadays have to make decisions about the quality of the relationship between people and machines, which is becoming more important in everyday life with every year that passes. The developments in the field of information technology are changing the way we use computer systems in a variety of ways: objects are being fitted with communication interfaces, sensors, data processing systems and services. They are moving away from the screen, the mouse and the keyboard and offering users a direct, interactive access via haptic surfaces and easy operability to the objects in our immediate surroundings. The things that people interact withon a daily basis are being augmented with new levels and sensations. The change of mode from ONLINE – I'm looking at a screen to OFFLINE – I'm looking at the world is disappearing. It's not just the form of interaction that's changing, but also the location, time and context of interfaces. The cocoon of the computer-based workplace is being broken up, and its structures and uses neutralised.
Published by University of Europe for Applied Sciences
2011, English
20×20 cm, 144 pages
ISBN: 978-3-9813108-4-9