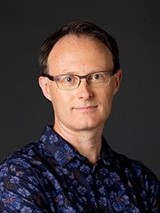 Prof. Andrej Glusgold
Photography & New Media
Professor Glusgold is the Program Director for the Master Photography program in Berlin. His areas of expertise are in Artistic Photography, Art, Drawing, and Creativity Techniques. Professor Glusgold's expertise enables him to teach in multiple areas of Photography and Art, such as Visual Storytelling, Staged Photography, Experimental Photography, and more.
Portfolio

fnder 4 – this thing
Book
FNDER is the publication of the BA Photography program at the Faculty of Art & Design at the University of Europe for Applied Sciences in Berlin. The magazine features selected photographic works from a period of time. It gives an insight into the range of teaching in the program, which covers all photographic genres.
Published by University of Europe for Applied Sciences
2017, English
21×27 cm, 103 pages

Authors: Jessica Wolfelsperger and Jill Lippens.